No need to look around, hopping from one website to another in search of best blog posts and resource on Internet Marketing topics.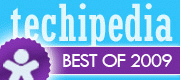 Tamar Weinberg
of
Techipedia.com
has already taken the pain of compiling & publishing "
Best Internet Marketing Posts of 2009
" from all round.
All such blog website posts included in the list of "Best Internet Marketing Posts of 2009" will be useful and range from beginner to advanced with a greater emphasis on the more intermediate posts. If you're starting your Internet Marketing business with not much know-how, you can't miss to read compilation of
Best Internet Marketing Posts for 2008
,
Best Internet Marketing Posts for 2007
by Tamar; according to her, you will find most of them still relevant and upto date.
In her "
Best Internet Marketing Posts of 2009
" she has covered each & every topic of online marketing publishing best post for all of us. I personally thanks her for all of effort and sleepless nights spent.
Collection of "Best Internet Marketing Posts - 2009" has been grouped into different categories and written short descriptions on each post. Click to read best posts of 2009
http://www.techipedia.com/2010/internet-marketing-posts-2009/
Tamar Weinberg
comprehensive list is categorized into topics covering best posts on
Search Engine Optimization
(SEO), Social Media: Generic Strategy, Social Media: Strategy for Social Sites, Twitter.com, Sphinn.com, LinkedIn.com, Digg.com, Wikipedia, StumbleUpon, Fark, Facebook, delicious, Flickr, FriendFeed, Blogging, Viral Marketing, Link Building, Reputation Management, Google Analytics, Personal Branding, Google Yahoo & MSN Local Search, Content Development, Web Development, Affiliate Marketing, Domains and Domaining, AdWords/PPC, Internet Marketing, General Marketing and last but not least Best of Techipedia 2009.
The full list is a great list for inspiration and will be great read to all of us. You can bookmark her post which will be useful in future too. It's Tamar gift to the online community on her Birthday.
Subscribe to
TopRankSEO Blog RSS feeds
, to get all the latest SEO news, alternatively meet us on
Facebook
to see who's following this blog.
Thanks,
Afzal Khan